Website Maintenance & API Integrations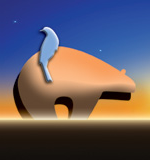 We are a web consulting company that has been providing website management services and managed IT solutions for businesses since 2002. WSW3 Networks provides expert consulting on internet application design, development, integration, and support right through to maintenance. We have completed a wide variety of internet application development projects including custom web development, secure websites, Linux and UNIX server hosting and administration, application hosting, and Google search optimization for businesses.
We also provide recommendations and support for a variety of popular Platforms as a Service and Software as a Service. We provide full support of all the products we advise on and develop our clients, as well as secure web hosting, server maintenance, backups, and disaster recovery solutions! Contact us or Call us today at 303-818-5187.
About WSW3 Networks
Thanks to all our valued clients for trusting us with their hosting, web application and system integration needs throughout the years. We are proud to have provided 14 years of custom, professional service building secure, web systems, and hosting both new and legacy web applications here on the backbone of the internet in Colorado! We have helped dozens of well-known, and startup companies since 2002. How can we help you?

Wake up that sleepy project from the winter duldrums! Get Tera Bear Consulting to help you plan and finally get that web application project off the ground! We offer competitive rates on soup-to-nuts service, from planning to hosting and maintenance. Call us today: 303-818-5187.